Bespoke and personalised gifts are wonderful to recieve. Here are a selection of past commissions, designed in collaboration with my customers, to come up with something very specific according to their specifications and vision.
If you have any ideas of your own for a bespoke and personalised commission, email us for a free, no-obligation preliminary discussion and costing to see if WMM can help.
You can also see more of my customers' pieces on the home page at the bottom under "Readers' Photos". This is YOUR page to show your jewellery off to everyone! Just send an image of you wearing your piece to info@wmmsilver.co.uk and I'll post it up!
This one is both bespoke and personalised. One keyring, the owner's two dogs. Silver on copper for the owner of two chiwawas . What else can you give the man who has everything!
Camper van fanatics – a bespoke and personalised keyring is a must!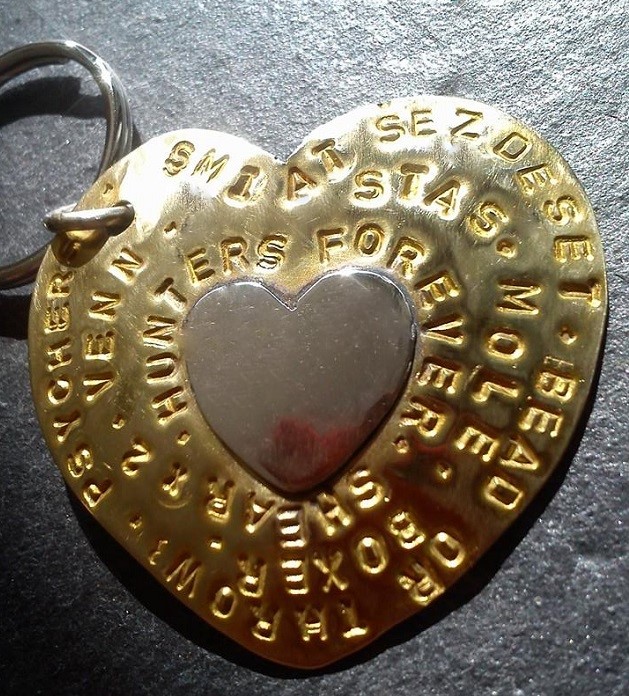 A very bespoke and personalised stamped brass and silver keyring commissioned by one friend for her best friend.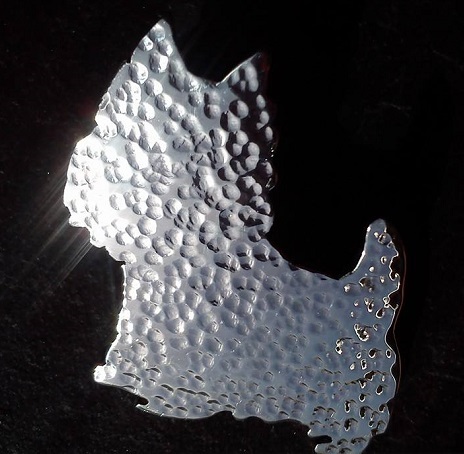 Westie Brooch for a dog lover.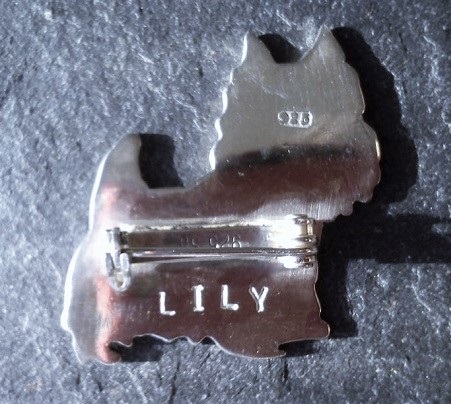 Commissioned by a local beauty salon, these sterling silver bespoke and personalised name tags with company logo brought a touch of "je ne c'est quoi" to the staff uniforms.
This was a special project commissioned by a group of ladies who wanted the same silver heart pendant but with different etched African prints to make them unique.

Judith at Hire my Outfit, Cheltenham took my profile photos, and as a thank you I made her this etched copy of her logo to wear as a pendant in sterling silver.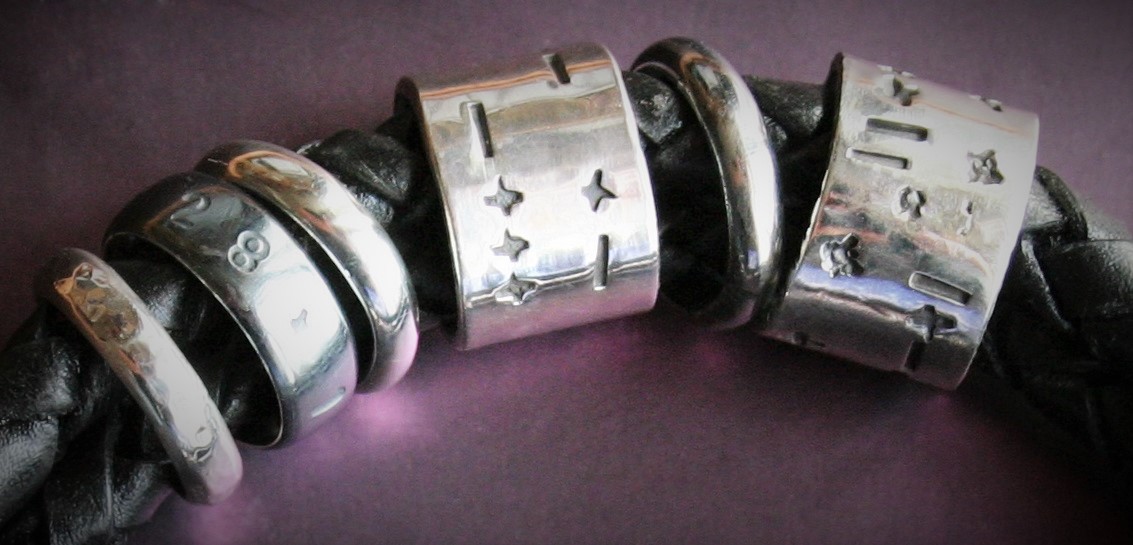 What do you get your guy who has everything? A double leather bracelet with sterling silver handmade message boards – morse code messages to keep it secret and special!