Sophie is an avid collector of WMM Silver jewellery. This is what she had to say: "When you look in the mirror and you notice you're a full walking advert for
WMMsilver
😬
😂
oh yes, your eyes are not deceiving you! The earrings, bangles, ring and necklace "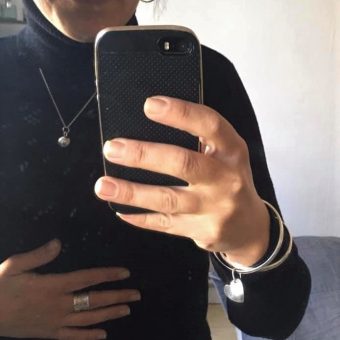 A proud Dad bought this for Flo's 22nd birthday – large holed silver and gold vermeil beads threaded onto a custom-made snake chain with heart toggle and adaptable catch to allow for the addition of more (or different) beads. The cat especially likes the handmade heart with "F" dangle.
Pam H in Bristol was delighted with her husband's gift!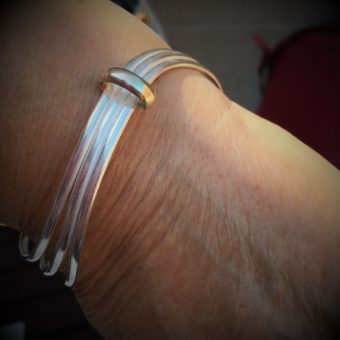 Abi is mad on owls so was thrilled to receive these commissioned bespoke ear studs
Vicki combines two WMM bangles to great effect.
Jules' own antique sterling silver spoon, transformed into a statement ring.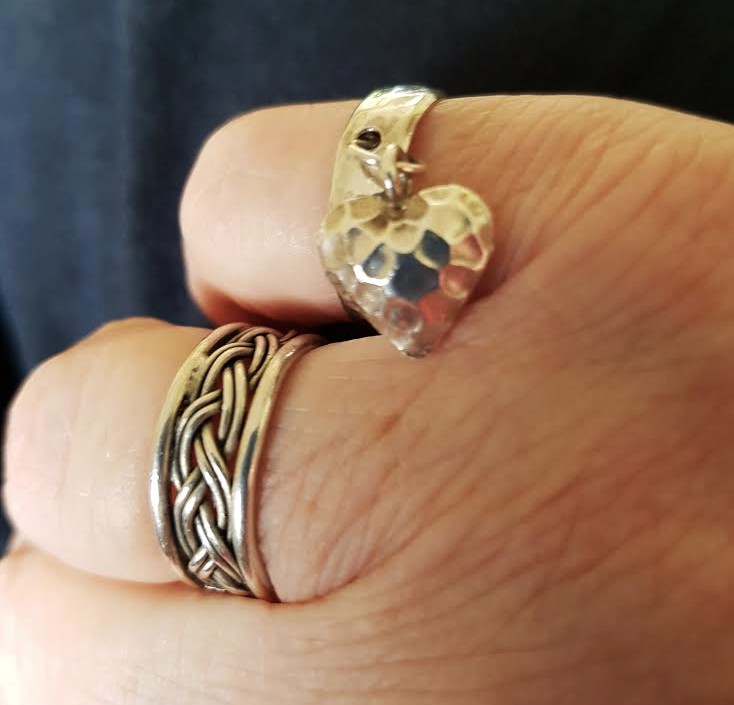 A duo of the Celtic ring and a puffed heart charm ring.
If you'd like to show off your WMM purchases, send a clear, bright, in-focus image to info@wmmsilver.co.uk and we'll include it here on YOUR page. Don't worry, you can keep it anonymous, or you may LIKE to have your name against the photo. Thank you for your involvement!