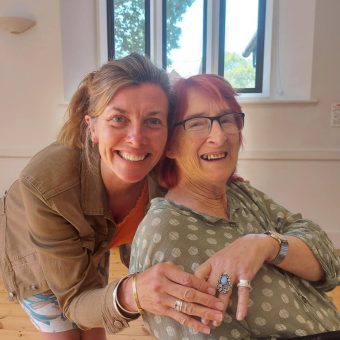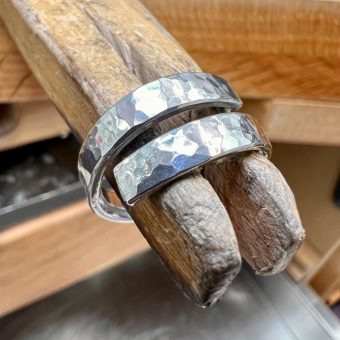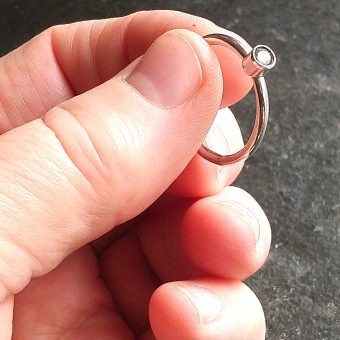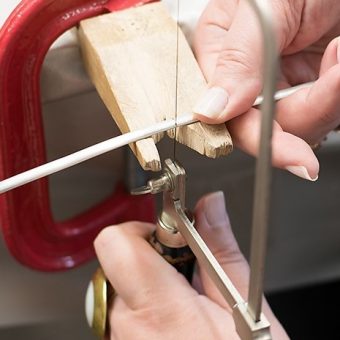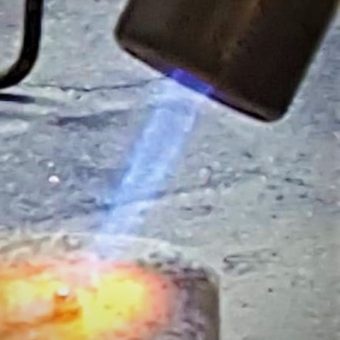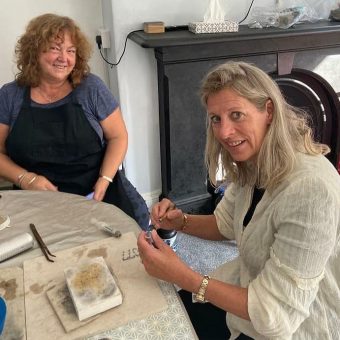 Silver Workshops
WMM Silver workshops are an ideal opportunity for you to take time out from your busy lives and explore making sterling silver jewellery for yourself.  I run regular silver jewellery workshops around the country and bespoke one-to-one classes to order.  Silver jewellery workshops are suitable for individuals, for couples to make wedding rings and/or for  groups of friends celebrating a birthday, a special event and hen parties. These are fun, friendly and very informative.
I am a qualified teacher (B.Ed Hons) and an OFSTED graded outstanding tutor within Adult Education  but most of all I'm PASSIONATE about delivering these workshops to those eager to learn. I love seeing learners achieve more than they thought possible in just a few short hours and how they walk a little taller and with huge smiles on their faces at their accomplishments.
Detailed descriptions of the workshops can be found on the individual dates or click here to read my blog on making a silver ring or bangle.  Would you like to organise a silver jewellery workshop in your area? Then please contact me for a quote. Rather than me tell you just how enjoyable my silver jewellery workshops are, have a look at the lovely testimonials at the bottom of the page or read my 160+ five-star Google reviews.
Zivana, Gloucester, August 2022:     "Excellent spinner ring workshop & Wendy was a very patient teacher. Things were explained so that everyone could understand, both new beginners and people who had made jewellery before. I would recommend Wendy's workshops to anyone thinking about trying something new plus you go home with a new piece of jewellery"
Sue, Cotwolds July 2022:    "Absolutely wonderful. The course exceeded all my expectations. I have come away with the skills to continue at home and to build on them. Thank you Wendy."
Isobel, Bristol, July 2022: "I have to say that my experience of silversmithing with Wendy was over and above my expectations. I was a little nervous but was instantly put at my ease by her down to earth and friendly approach to me and the group. I was astonished to complete a beautiful textured ring with personalising stamps in short order. Lots of fun, reasonably priced and a huge amount of professional equipment on tap made me want to start again on a new piece as soon as I finished my first item. Thank you Wendy, I will be back!"
Eddie, Bournmouth, July 2022:  "I have just done a workshop with Wendy and was amazed at her knowledge of silverwork. I made the most beautiful silver ring that hasn't left my finger since, its so beautiful. The class was also so much fun, thank you"
Becky, Hereford, July 2022: "I thoroughly enjoyed the silver workshop today. It is so exciting to learn new skills and come away with a fantastic piece of jewellery. Wendy is an excellent teacher, who is both knowledgeable and patient. We were also well looked after with her amazing home made cakes. Thank you Wendy for a wonderful morning. I am already looking forward to attending another workshop to make a new piece of beautiful jewellery to compliment the piece I made today."
Jeanette, Forest of Dean, May 2022:  "This is the second workshop I have attended with Wendy, which I think is testament to her skills as a tutor and how much I enjoyed the first one (spinner ring). This workshop was to make a silver pendant and didn't disappoint. Wendy has a way of breaking down what could be a very complicated task into achievable steps – even for complete beginners. You come away with something you can barely believe you made yourself (because they look great)… which I think is down to Wendy's skills as a tutor. The workshops are small and informal- a relaxed no-pressure environment (with fab cake or shortbread as a bonus). I will certainly be attending future workshops to expand my skills. This one was at Taurus Crafts, which has really good facilities including an on-site cafe and some artisan shops. Definitely a good location."