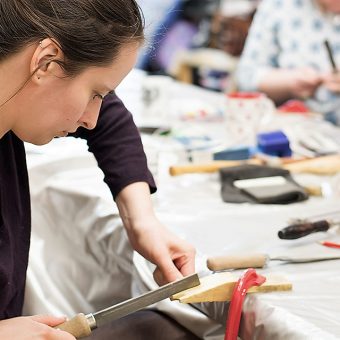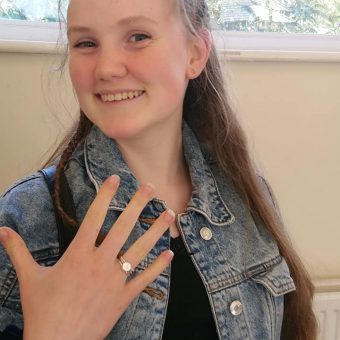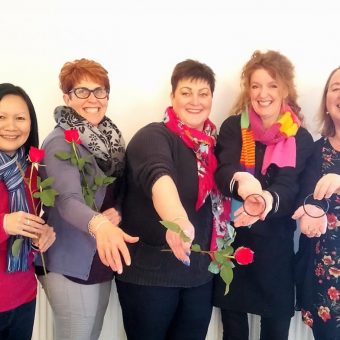 Silver Workshops
COVID ROADMAP UPDATE 2nd March: RESTARTING CLASSES AND WORKSHOPS. Update: See NEW DATES below for Dixie Dot and Cirencester! Other workshops are being rescheduled as I receive replies to my emails to students booked in. Blakeney Monday evening classes: from 17th May (tbc) Ledbury (private party): tbc Stroud : spinner ring – am looking into a Saturday or Sunday morning from 13th June (tbc) and I'll email for a date that suits you all. Kingshill House, Dursley: Wavy stacking bangles. Liaising with the organisers, tbc FUTURE DATES: I already have requests for more workshops in Gloucester in the autumn and will arrange another set for Aldington, probably in July/August. If you've any special requests in your area, please let me know in the replies and I'll try to plan them in over the coming month… Hopefully we'll get there in the end and I won't have to reschedule you, nor will you have to wait. I will post up here on this page as soon as rescheduled dates are confirmed and for new daes. Thank you for your patience. You've all been wonderful in supporting me and making sure I can continue my business and your fun!
I shall continue to keep social distancing, ppe and cleanliness measures in place at all the workshops.
Here are NHS guidelines for social distancing:
https://www.nhs.uk/conditions/coronavirus-covid-19/social-distancing/what-you-need-to-do/
WMM Silver workshops are an ideal opportunity for you to take time out from your busy lives and explore making sterling silver jewellery for yourself. I run regular classes and one-off silver jewellery workshops around the country. Silver jewellery workshops are suitable for individuals, for couples to make wedding rings and/or for groups of friends celebrating a birthday, a special event and hen parties. These are fun, friendly and very informative.
I am a qualified teacher (B.Ed Hons) and an OFSTED graded outstanding tutor within Adult Education but most of all I'm PASSIONATE about delivering these workshops to those eager to learn. I love seeing learners achieve more than they thought possible in just a few short hours and how they walk a little taller and with huge smiles on their faces at their accomplishments.
Detailed descriptions of the workshops can be found on the individual dates or click here to read my blog on making a silver ring or bangle. Would you like to organise a silver jewellery workshop in your area? Then please contact me for a quote. Rather than me tell you just how enjoyable my silver jewellery workshops are, have a look at the lovely testimonials at the bottom of the page.
Leeanne, Blakeney, September 2020 I attended Wendy's stacking ring workshop. I had so much fun and learnt many new skills. Wendy is very informative and patient. I found the workshop easy to follow and I am very happy with my finished items! I will definitely be booking onto another workshop!
Jan, Blakeney, September 2020 Just spent a lovely morning at Wendy's workshop making stacking rings. I have never made anything like this before and am very pleased with my lovely rings. Wendy is a very talented lady, warm, friendly and very patient. The workshop was friendly and fun and at the same time, every aspect of social distancing was in place. Can't wait to book another workshop with Wendy and learn more skills. Thank you.
Petra, Gloucester, September 2020 I spent a fab Saturday morning at Wendy's workshop; I am not at all crafty but Wendy was so patient and I came away having made a beautiful ring, from scratch, for my daughter. Wendy is very knowledgeable and gave us a bit of history around silversmithing, so a very enjoyable time and the homemade cakes she provided really rounded off a fantastic morning. Highly recommended 👍🏼👍🏼
Suzanne, Gloucester, August 2020Had the most wonderful morning making my best friend a silver bangle for her 50th birthday also Added a small inscription. Wendy was amazing and so talented. Such a great teacher and my bangle turned out fabulous. Thank you x
Julia, Cheltenham, September 2020
Just spent a highly enjoyable afternoon making a silver spinner ring at Wendy's workshop held at Glenfall House Cheltenham. Wendy's a great teacher and gave help when needed but also allowed us all to do everything ourselves. I am delighted with my beautiful ring and can't believe I actually made it! I highly recommend Wendy's workshops.
Maggie, Gloucester, 2020 Wendy is a very skilled and informed teacher. Her groups are warm and welcoming, and fellow students are rapidly becoming friends. Thanks Wendy