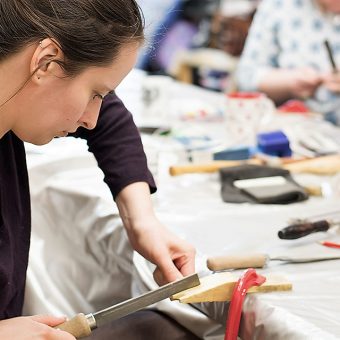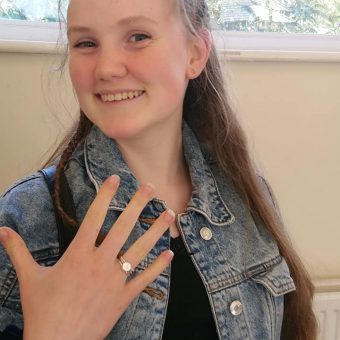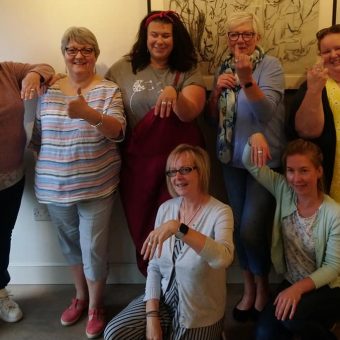 Silver Workshops
LATEST UPDATE:  I am currently organising a host of new silver jewellery workshops for the second half of 2021 – in Ledbury, Gloucester, Lydney, Cirencester, Aldington, Droitwich and am always open to new suggestions.  Keep your eyes peeled for a new workshop near you!  
WMM Silver workshops are an ideal opportunity for you to take time out from your busy lives and explore making sterling silver jewellery for yourself.  I run regular classes and one-off silver jewellery workshops around the country.  Silver jewellery workshops are suitable for individuals, for couples to make wedding rings and/or for  groups of friends celebrating a birthday, a special event and hen parties. These are fun, friendly and very informative.
I am a qualified teacher (B.Ed Hons) and an OFSTED graded outstanding tutor within Adult Education  but most of all I'm PASSIONATE about delivering these workshops to those eager to learn. I love seeing learners achieve more than they thought possible in just a few short hours and how they walk a little taller and with huge smiles on their faces at their accomplishments.
Detailed descriptions of the workshops can be found on the individual dates or click here to read my blog on making a silver ring or bangle.  Would you like to organise a silver jewellery workshop in your area? Then please contact me for a quote. Rather than me tell you just how enjoyable my silver jewellery workshops are, have a look at the lovely testimonials at the bottom of the page.
Emma, Droitwich, June 2021      We have had the most brilliant day . I have large fingers and can never find a ring to fit so making my own personalised rings is superb. ! Wendy was so patient , and clear with her teachings. we will all definitely be booking again
Theresa & Summer, Newnham, June 2021   I would highly recommend doing one of Wendy's workshops as an alternative afternoon out with friends or loved ones. My daughter and I went to WMM silver on Sunday to make spinner rings and it was such an enjoyable time. Wendy is a fantastic teacher, so helpful and patient with us. We made each others rings which made it really special and they are both beautiful 😊 Wendy even made shortbread and cake for us which was delicious and I think she should post the recipes on here 😋 Thank you again for a wonderful afternoon Wendy 😊
Rose, Gloucester, June 2021   Really enjoyed the workshop on Saturday. Wendy is a very friendly and attentive teacher. Everything was explained in great detail and I found it extremely interesting. Was so pleased with my finished bangle ,I've worn it everyday since and will certainly hope to attend more workshops in the near future.👍🏼👍🏼
Charlotte, Gloucester, June 2021I would highly recommend WMM Silvers workshops. I was lucky enough to be treated to a bangle making workshop for my 30th birthday by my best friend. We had such a fun morning and Wendy was a great tutor and so helpful. Will definitely be booking again. x
Ula, Bristol, May 2021
I loved making my 'Hammered Silver Bracelet'. Wendy gave us great tuition in the making of this lovely piece of jewellery. Really looking forward to attending another one of her work shops
Helene and Paul, Gloucester, June 2021   We attended one of Wendy's workshops to make our wedding rings. We had decided that making one another's wedding ring for the special day was a more personal touch than just buying direct from a shop. What can I say – Wendy was attentive, engaging, informative, professional and I could go on with the compliments. We were initially greeted by Wendy with coffee and home made biscuits which is always a good start. We had a mornings ring making punctuated with a wonderful home cooked lunch. The afternoon session was much like the mornings teaching, fun, informative and rewarding. When the session finished we had two amazing wedding rings which exceeded any expectations we had prior to the course. Thank you Wendy for making it a special day – and thank you for the champagne 🥂 Paul and Helene