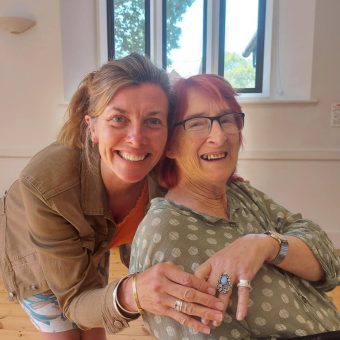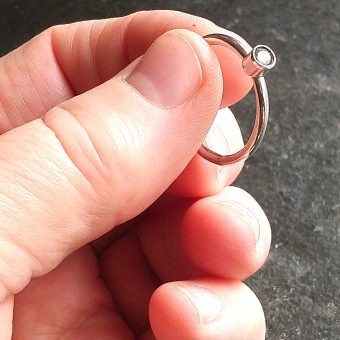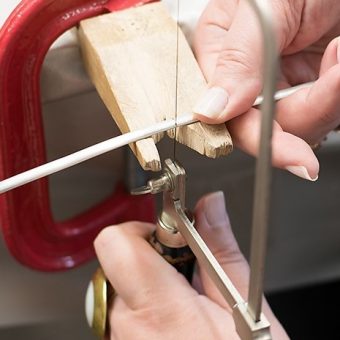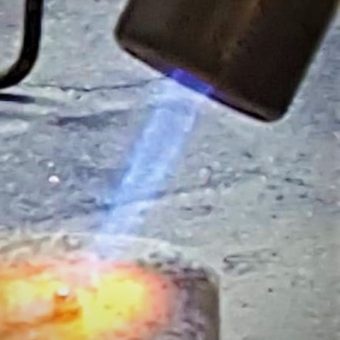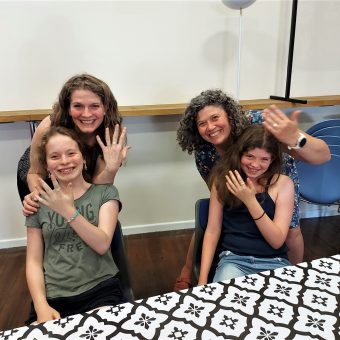 Silver Workshops
LATEST NEWS  5th November. If you'd prefer to find current workshops instantly, just scroll over the wordy bits here.
WMM Silver workshops are an ideal opportunity for you to take time out from your busy lives and explore making sterling silver jewellery for yourself.
My studio is situated in the Taurus Crafts Visitor Centre, Lydney, GL15 6BU
NEW! Children's Workshop to make a ring with a responsible adult. ONLY £25 with limited places available! See listings below!
The group workshops for family, friends and colleagues continue to be very popular – with groups of five taking advantage of the 10% discount that I offer. Please contact me if you'd like to arrange a fabulous personal workshop for yourselves.
NEW!  At popular request, I'm reserving some weekend days in the New Year for returners to come and make (or part make) anything you like so that you can ask me for advice, demonstrate and gain more knowledge to take away with you and practise at home.  These will be once a month, from 10am to 3.30pm. Look out for Weekend Returner Days in the listings.  Max five students.
The Curious Creatives retreat in the Cotswolds, organised by Sue Bouys in July was a roaring success and I'm happy to be returning next July to teach another three days of silver jewellery making.  Click HERE to take you to Sue's website to learn more.
I am a qualified teacher (B.Ed Hons) and an OFSTED graded outstanding tutor within Adult Education and it gives me the utmost satisfaction to deliver these workshops to those eager to learn. I love seeing learners achieve more than they thought possible in just a few short hours and how they walk a little taller and with huge smiles on their faces at their accomplishments.
Detailed descriptions of the workshops can be found on the individual dates or click here to read my blog on making a silver ring or bangle.  Would you like to organise a silver jewellery workshop in your area? Then please contact me for a quote. Rather than me tell you just how enjoyable my silver jewellery workshops are, have a look at the lovely testimonials at the bottom of the page or read some of my many five-star Google reviews.
THANK YOU ALL for being such amazing students and customers and as one of you said, "You always attract such lovely, kind and amazing people to your workshops". I sure do!  Wendy x
Some of my latest reviews:
Vicky and Dominic, July 2023:     "We have had the wonderful experience today of making our own wedding rings with Wendy. She is an amazing teacher and so patent with all of our questions … and mistakes! In the end we finished the day with four rings, a wedding ring each (one in gold, one silver), a practice ring made in silver in preparation for the gold ring, and a little ring for our son too. We have both left wanting to do more and are already taking about when we can do another session. The shortbread was a nice bonus and the whole day was just so much fun."
Jennie June 2023:  "Had an amazing time making a silver bangle.  Great fun and felt really proud of my achievement.  Very well led and relaxed session."
Carole, June 2023: "Great day. Wendy is a wonderful teacher. I actually impressed myself. Really pleased with my Ring. Had a great laugh with all the others. Would highly recommend.."
Tracey, June 2023:  "Had a great workshop with a helpful supportive teacher. Loved the course and came away with a unique piece of jewellery I will treasure. Wonderful experience thank you"
Andrea, June 2023:
"
Absolutely brilliant day with Wendy…we made a silver spinner ring…Wendy was patient…a truly gifted teacher and jewellery maker…I can't wait to book another class…thankyou so much 😀
I have now attended 3 classes with Wendy. Each one has been absolutely brilliant.  Within days of going to one of Wendy's workshops I'm looking for the next one to book."
Robina, May 2023: "Professionalism
I've done many workshops with Wendy now and always come away wanting to do another. It's always interesting and informative and lots of fun. We laugh a lot whilst working hard on our projects.
The pieces I've made so far include, bangles, pendants, earrings, and rings, all using different techniques. I wear them all regularly and they are much admired.
We eat Wendy's homemade cakes and shortbread which are delicious. It doesn't matter whether you are new to the workshops or have been before – Wendy teaches you what you need to know for the project in a relaxed, fun and interesting way. A thoroughly rewarding experience every time!
Just completed another ring. This time a crossover ring. I absolutely love it! Already planning the next one!"
Leila, Lydney, Jan 2023:  "The workshop was a great experience and I've come home with a lovely ring that I'm really pleased with. I still can't quite believe I made it myself! Wendy is a very talented and patient teacher and I'm already thinking about attending another session to make a necklace pendant."