Stroud – spinner ring – postponed from 28 March to 7 November (pm)
November 7 @ 2:00 pm

-

5:00 pm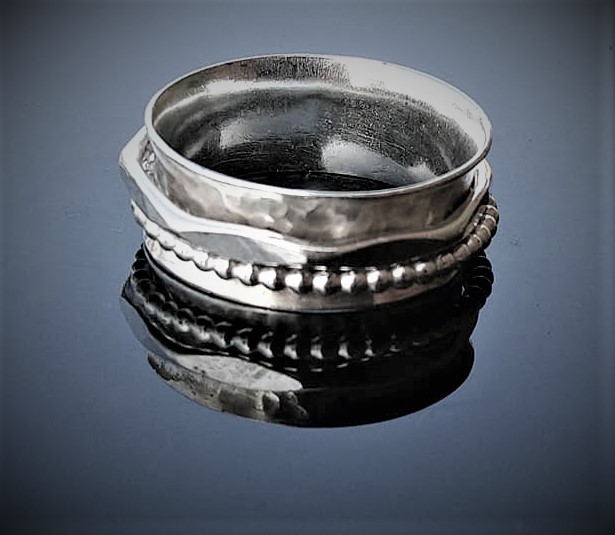 UPDATE 13th June 2020.  Thank you all for your patience in waiting for your spinner ring workshop. I'm DELIGHTED to be able to announce three classes
rescheduled to accommodate all those who'd previously booked up on the morning or afternoon of 28th March 2020.  I am now offering 5 places on the following and will be emailing you asap to ask which you'd prefer (please feel free to contact me first to reserve your place):
Saturday, 29th August:  10am
Saturday, 29th August:  2pm  
Saturday, 7th November:  2pm  4 places left of 5
Any questions, please call me on 07772 906203
Wendy, WMM Silver
Stroud Spinner Ring – morning session
Make your own Stroud spinner ring in sterling silver – add one two or three rings to the main shank in either of any combination of sterling silver, brass and copper. You can use bobble or twisted wire or create a faceted look on any or all of your spinner rings and this is where you can get creative!
Learn artisan silversmithing techniques and a little of the history of silver and hallmarking.  Time allowing we can make more than one spinner.
Enjoy homemade cake, shortbread and refreshments whilst you work.
At the end of the workshop you'll not only have some lovely personalised jewellery to take away, but also a huge sense of well being, pride and achievement.
The cost of the workshop is £75 which includes everything you need plus homemade cake, coffee, teas.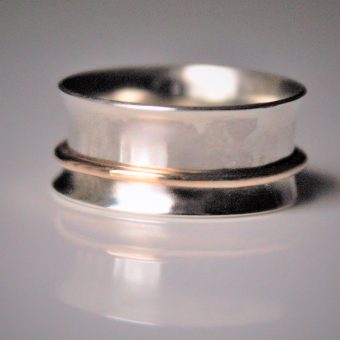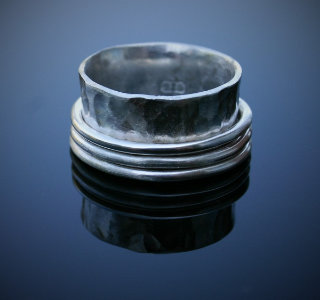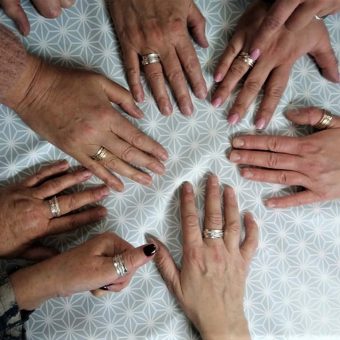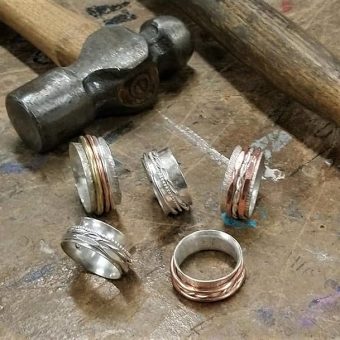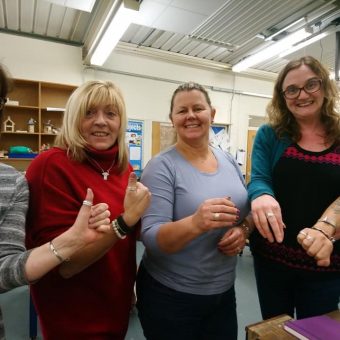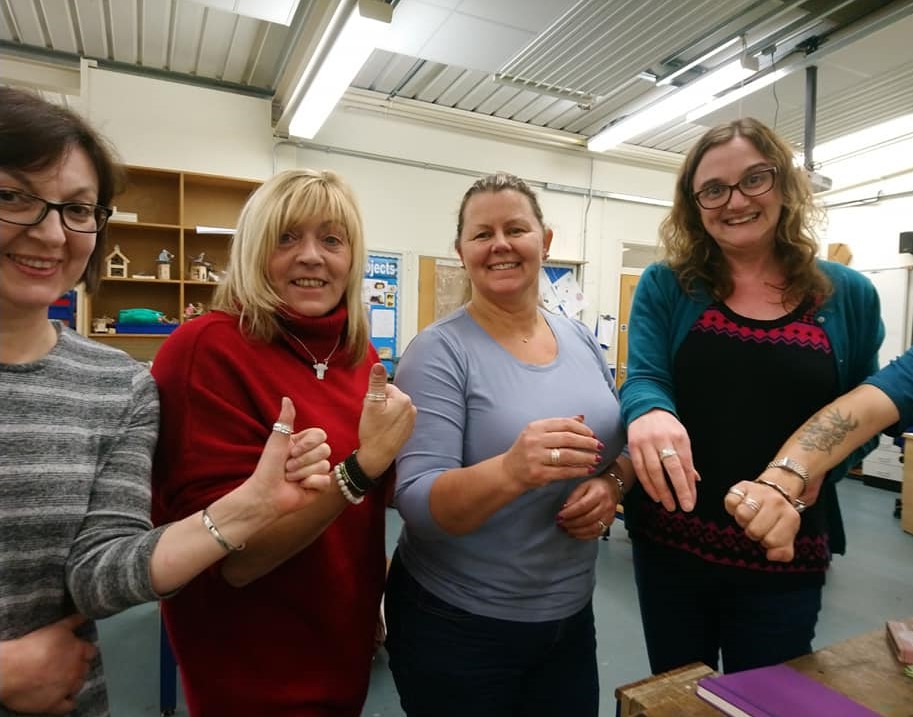 If you are making your ring or bangle for someone else it's important you try to find out their size...
Bring either a ring that fits the person with you, or get their ring size measured at a jeweller, or wrap a study piece of wire around their finger and twist. It should go on and off easily. Bring the "ring" with you on the day.