Gloucester – Silver Bangle Workshop – 5th June – FULLY BOOKED
June 5, 2021 @ 10:00 am

-

1:00 pm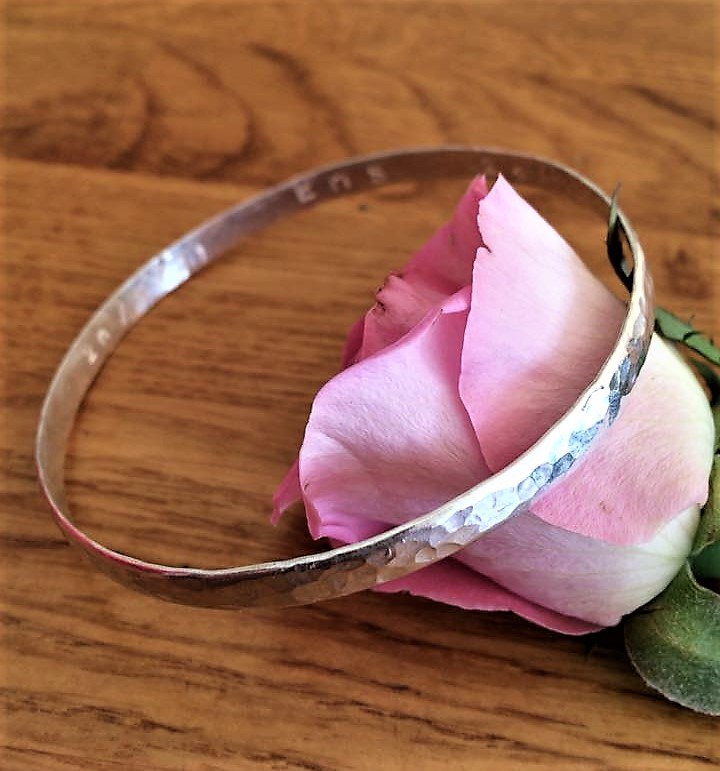 Silver Bangle Workshop – £72 (ring), £90 (bangle)
Come and make your own personalised sterling silver bangle (or ring) at this informative and friendly silver bangle workshop at The 2&6 Therapy Rooms, Gloucester.
During the silver bangle workshop, you will be taught all the skills you need to size, cut, file, solder and polish your ring or bangle by expert silversmith and tutor, Wendy Murphy from WMM Silver.
You can add stamped lettering inside and hammer a texture.
Always enjoyed, with very proud and satisfied customers – this is suitable for beginners or returners alike.  The workshop price includes all materials and homemade cake and limitless tea and/or coffee.
Price:  to make a ring is £72, to make a bangle is £90
Here's a little explanation of what goes on at this workshop and some images of previous students' work.  "Make your own"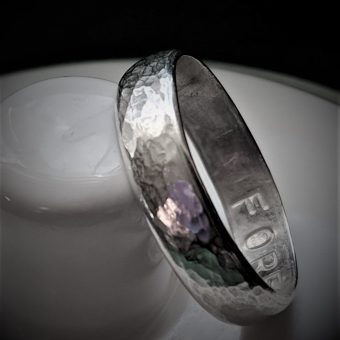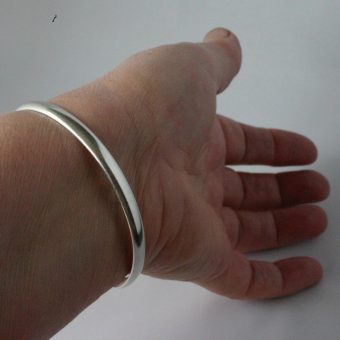 Sizing
If you are making your ring or bangle for someone else it's important you try to find out their size...
For a ring:  Bring either a ring that fits the person with you, or get their ring size measured at a jeweller, or wrap a study piece of wire around their finger and twist. It should go on and off easily. Bring the "ring" with you on the day.
For a bangle:  Bring either a bangle that fits or measure from the middle of the outside knuckles of their hand when clenched. It should fall between the range of approx 60mm to 70mm. Average is 66mm.
At the end of the workshop you'll not only have some lovely personalised jewellery to take away, but also a huge sense of well being, pride and achievement.