Ledbury – Silver Classes on Wednesday Mornings – on hold
January 9, 2019 @ 10:00 am

-

December 4, 2019 @ 1:00 pm

£125.00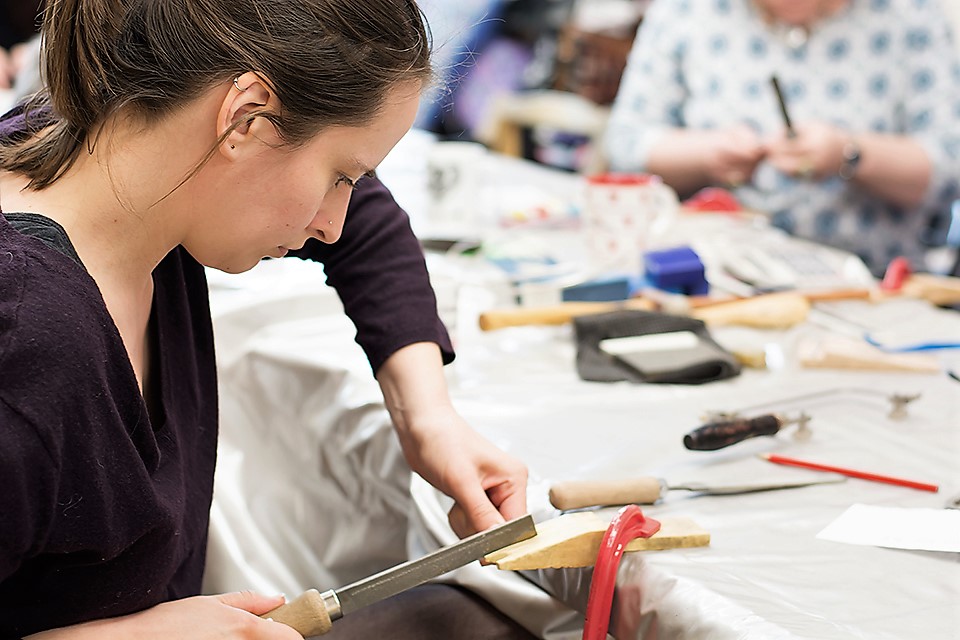 UPDATE: Please note that these classes are on a temporary hold. If you are interested in attending, please contact me and I'll put you on a waiting list. Once a quorum is established, the classes will start up again. Thank you!  Wendy
Silver Classes – Learn how to make your own stunning sterling silver jewellery:
– cut, file, form, solder, pickle & polish sterling silver wire & sheet
– create different textures and patterns on your jewellery
– design earrings, pendants, bangles, cufflinks, bracelets
Silver classes – Not just a one-off workshop or intensive course to get a taster of this fascinating and addictive craft, but WEEKLY and ongoing silver classes for those of you who would like to pursue silversmithing seriously and on a regular basis.  Silver classes will be held on Wednesday mornings from 10am until 12.30 pm and are payable in  5 week blocks in advance. Classes continue to be run on a rolling 5-week basis.
The price includes:  Tutorage and equipment use, and all sundries used (ie saw blades, pickle, gas, solder, small items of silver).  I have a stock of silver which you can use which will be charged at the cost paid from the manufacturer.   Please ask me for a typical price for a ring, bangle, pendant etc.
You can join at any time but I do ask that you have previously attended one of my one-off workshops ( or have had some previous silversmithing experience)  and to have learned the basics of cutting, filing, soldering, pickling and polishing to give you a head start.    See the previous page for details of one-off workshops here.
Silver Classes Dates:
Classes are held every Wednesday morning at 10am to 12.30pm EXCEPT for the third Wednesday of every month when they are held from 1pm to 3.30pm:
24th July, 31st July, 7th august, 14th August, 21st August, 28th August, 4th September, 12th September, 18th September
Please note that unless previously agreed with the tutor a week+ in advance, no refunds will be given for missed classes.
The room is all set up for you to start silversmithing from the off. Classes will not be as structured as they are in specific workshops (for ring, bangle, pendant or earrings for complete beginners), and you will be given free rein to develop your skills whilst concentrating on producing designs according to your personal preference.. Wendy will demonstrate and explain techniques to achieve a certain skill and encourage you to think about how to apply those practical steps to fit in with your own design.
For instance, once you've mastered the art of the reticulation texture, you could use your piece of silver to make these earrings (Bev)  
Here are a few images of pieces that beginners have made in my classes over the 15 years that I've been teaching silver classes.  I have have seen hundreds of students pass through my doors, and have worked for Adult Education as well as in the private sector attaining "outstanding" graded OFSTED inspections.  As you can imagine, there are quite a few pieces that have been made under my guidance.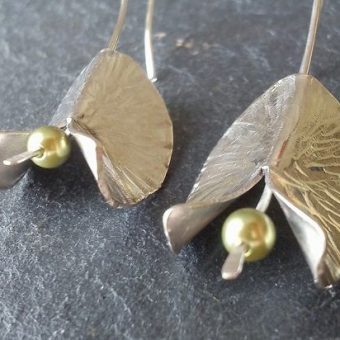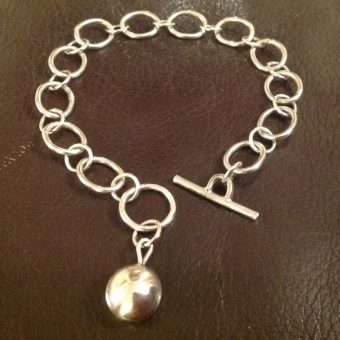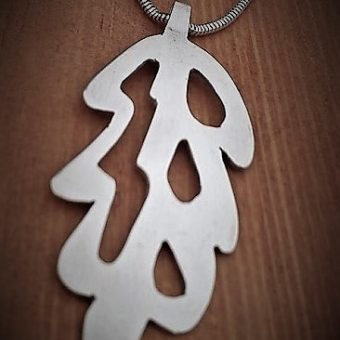 and lastly (with their permission) here are some of my happy, friendly and cherished students!   (*photo credit Ivon Williams photography)