Adjustable Ring
This gorgeous adjustable ring comes in a "crystal" textured pattern.  You can still order your own size, but the beauty of it is that you can make it smaller or larger to suit your changing fingers in the cold or heat.
I've had so many comments on the beauty of the texture of this one.
Not much more to say about this ring, other than it looks stunning on and is a real winner!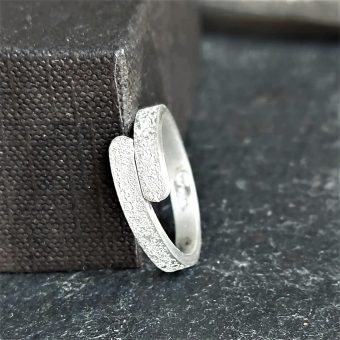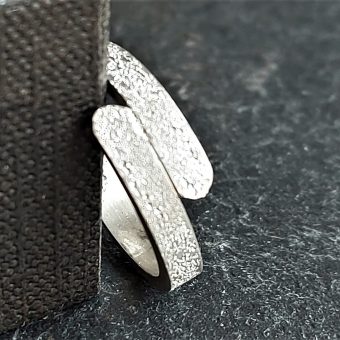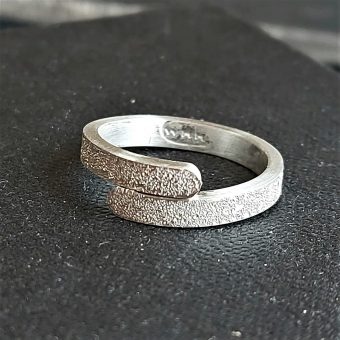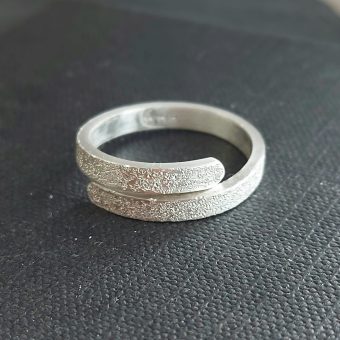 Your guarantee of authenticity:
All sterling silver jewellery from WMM Silver is hallmarked at the Birmingham Assay Office  if it is over 7.78g according to UK laws on assaying. You can read more on my page here on when and how this law evolved.  If you buy any silver jewellery in the UK that is named as such over this weight, you cannot be guaranteed of its purity and is being illegally sold as "silver".  This piece is under 7.8g so isn't required to be hallmarked.  I buy my bullion from the biggest and most well established supplier of sterling silver, gold and platinum in the UK.
Silver Care:
With the proper care and attention your WMM sterling silver jewellery should last a lifetime.  Read more on silver care on my page here.